OC HIKING CLUB PLAYS VITAL ROLE IN THE RESCUE OF TWO MISSING TEENS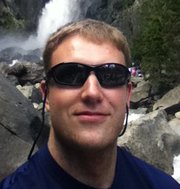 IRVINE, Calif. — (BUSINESS WIRE) — A grueling five-day search for two missing teens had a successful outcome, thanks to the expertise of dedicated members of the Orange County Hiking Club.
Lost for days in Trabuco Canyon, the rescue of Nick Cendoya and Kyndall Jack was greatly helped by OC Hiking Club member, Ted Sindzinski.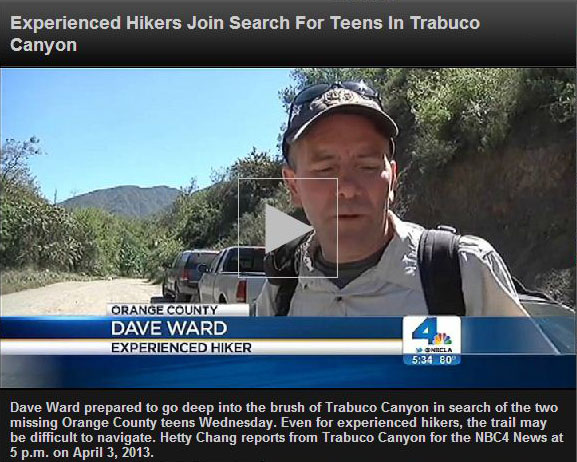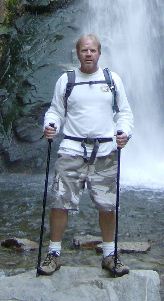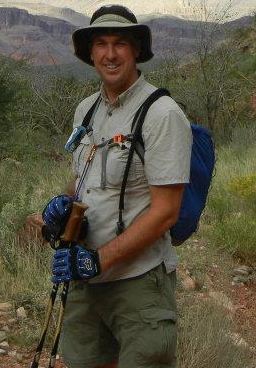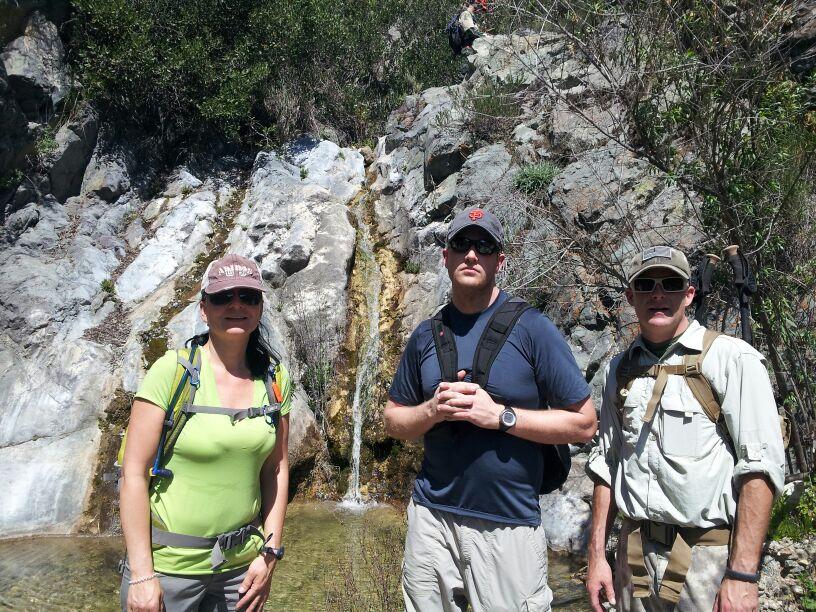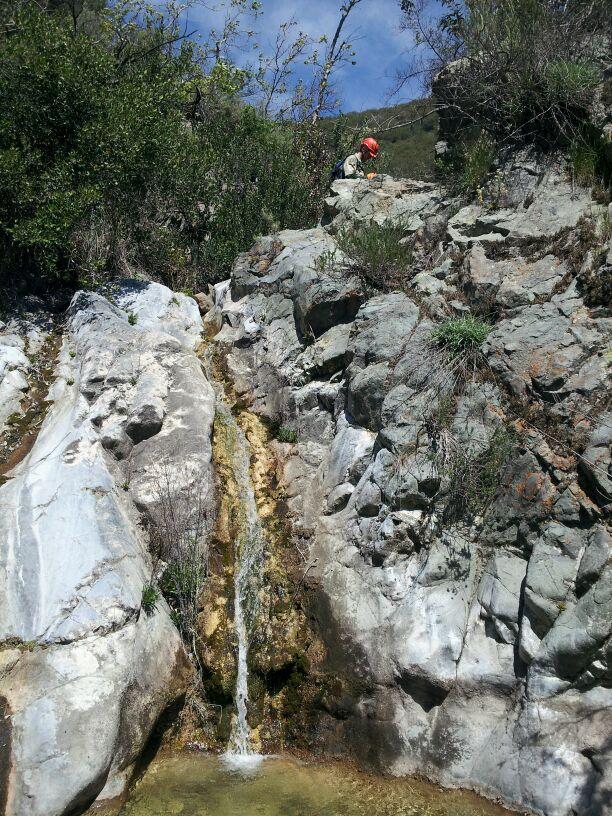 Advanced Hikers from the OC Hiking Club (Hike Everywhere), were onsite in Trabuco Canyon a little over an hour after a search party was requested, applying their extensive expertise of the area and many years of hiking experience.
Using their knowledge of the terrain, the Advanced Hikers from the OC Hiking Club divided into five search groups. Each group was assigned an area to search and maintained regular contact with search organizers from the Hike Everywhere main office.
When the club's search parties were assembled, Ted Sindzinski spent the day searching for the teens and then deciding to stay on for one last search of the day.
Ted Sindzinski was approached by two friends of Nick Cendoya's and together they discovered and then identified Nick's voice and location via an echo from a neighboring canyon. Nick was located and airlifted out for medical attention. Kyndall was found the following day in a nearby area.
A big thank you goes out to all of the Advanced Hikers from the OC Hiking Club who responded to this emergency. Special thanks to Ted for staying on and helping Nick's friends go on a search that saved the lives of these two teens.
If you would like to support the continued activities of OC Hiking Club, including search party support initiatives, please donate here. Hike Everywhere / OC Hiking Club is a 501c3 charitable nonprofit.
Thank you again to Ted Sindzinski and all of our Advanced Hikers and congratulations on a successful mission!
Map of Search Trabuco Canyon

A special thanks to our Search Teams:
Cadillac to Old Camp: Glenn, Dan, Sean, Steve
Horsetheif and Trabuco trail: Tony, Scott, Ted, Ivana
Holy Jim Falls area: Gary, Marc, Karen, Brian
Falls Canyon: Dave, Danni, Esti
Robinson Ranch Rd: Josh, Ryan
---
A 501(c)(3) charitable organization. Copyright © 2006 to Present OC Hiking Club/Hike Everywhere, All rights reserved. Distribution or publication of this site's content without prior written permission is prohibited.